Bunker Design & Photography offer beautiful, creative website design solutions. Using HTML5 and CSS3, every website has the ability to be completely responsive, on any device including PC screens, tablets and smartphones.
We can also implement market leading third-party software and apps such as Olark Instant Chat, EKM Powershop, Ecwid eCommerce and even give you complete creative power with our complete, cross management system and blog feature, as well as many more add-ons to help you to achieve your dream website.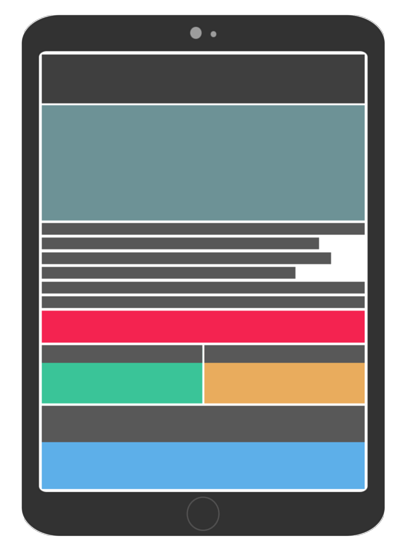 Compatible across all major
browsers and devices



Website portfolio
a selection of our favourite website designs
Responsive Website Design
Brochure websites
E-commerce Solutions
Corporate websites
Mobile friendly websites
Parallax animation
Social Media Cross Branding
CMS - Cross Management System
Domain name registration
Website Hosting
Maintenance and Support
1. The Chat
Getting to know each other is a crucial part of any project, getting to know you and your business is a privilege and it is probably the most important stage of the entire web design process. It is at this stage that we will answer any questions you might have, from hosting and domain name set up to how we build our sites. It is from our initial and follow-up chat's that we will be able to establish exactly what your goals are and how is best to get you there.
2. The Sitemap
Before we get stuck into the graphic design side of your website, we will first establish the complete inner workings of your website. This involves creating a 'map' of where your visitors will go when clicking certain links, completing certain forms and ensuring that they can access the information they are looking for as quickly as possible. Sounds quite fancy, doesn't it?
3. wIREFRAME
Now we can start thinking about design, we will use the information we created within the sitemap to design the wireframe or "skeleton" of the website so that we can see in plain sight where all of the different elements and content for the website are going to be situated. We do this first so that we can make quick changes where needed and develop the layout of your bespoke website, lowering the potential need for a redesign later on.
4. tHE Content
Every high ranking website has one thing in common, high-quality content. We will be setting you a little bit of homework at this stage. We will send you a content skeleton form for you to complete. We need the very best information about your business to ensure your website has the best chances of ranking highly on search engines, so who else better to write it than you.
5. The Design
Finally! Our favourite part. After we have presented you with the wireframe of your website and walked you through the concept of the design we will be reaching for, we will get stuck into bringing your bespoke website to life. We will keep you up to date with the progress of your website design by sending you an email or giving you a call every week.
6. The preview
Once the initial design of the website is complete and the content you have supplied us with has been added to your new website, we will send you a link to our online server which will allow you to preview your website. From here we will ask you to note down any adjustments and alterations you would like to suggest before the website goes live.
tHE Inspection
The final stage before launching any website is to inspect it in its entirety. This includes checking that every link is working correctly, triple checking grammar and punctuation, ensuring all photographs and graphics are being displayed correctly, checking that the website's code, I.E, HTML and CSS are working together flawlessly...you get the picture, we like to be thorough.
8. The launch
Congratulations! Your website started as nothing more than a concept and is now a fully functional asset to you and your business, ready to take on the world wide web. We will hook up your domain name to our host and notify you the moment your website goes live so that you can start making your statement straight away.
Website portfolio
a selection of our favourite website designs
Responsive Website Design
Auto adjust to your screen
It's essential